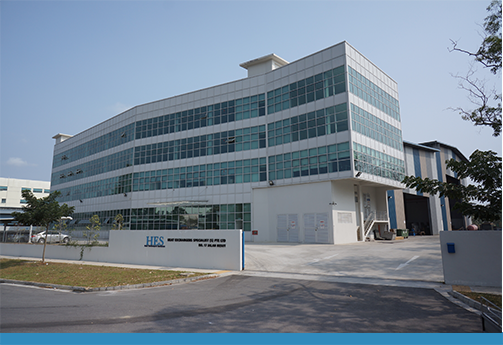 OUR
PROFILE
Heat Exchangers Specialist (HES) with its state-of-the-art design and manufacturing facilities providing the most outstanding Heat Exchangers, Pressure Vessels and Process Skid packages to Oil & Gas, Petrochemical, Biochemical and other Process Industries.
HES had gained its Local and International reputation and brand position since incorporation in 2006. Throughout the establishment, company successfully expandsits business territories to countries including Malaysia, Indonesia, Thailand, Vietnam, China, Japan, Korea, Middle East, Europe and USA.
HES also expands its product range and services in order to achieve total solution provider to our customers, with enhanced value-added and reliability of company, in the international market place.
With continuous improvement on design capabilities, manufacturing facilities and high-tech manufacturing automated equipment, HES further provides customers with competitiveness in delivery, cost saving and performance enhancement.
• To consistently provide customers with superior quality and creative engineering designed Heat Exchangers.
• To consistently fulfill customers' needs with right products' designs, so as to benefit them with a significantcompetitive cost saving.
• To put FULL customer satisfaction as out utmost priority.
• To achieve zero complain from customers.
• To operate within strict legal, ethical guidelines and business morals.
• To Consistently introducea good benefits to our employees to enhance job satisfaction.
• To promote a conductive business environment and rewarding career development.
To Strive to be a regional leader in designing & manufacturing of quality Heat Exchangers & Pressure Vessels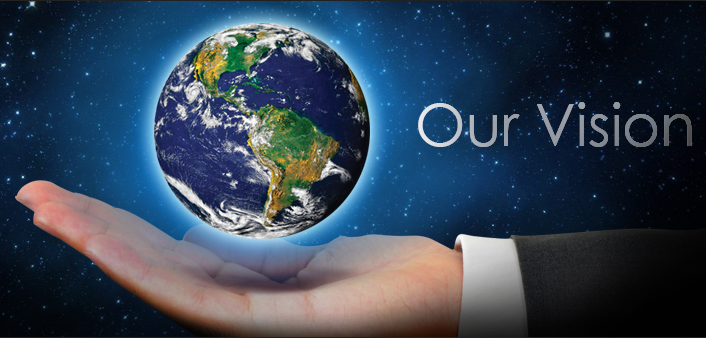 OUR
QUALITY ASSURANCE STRATEGY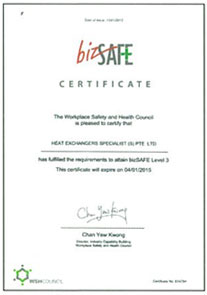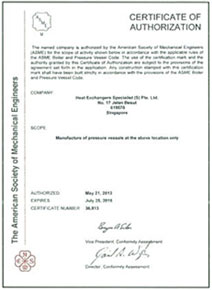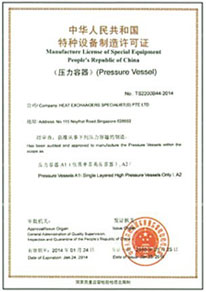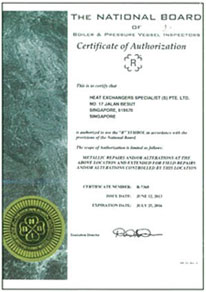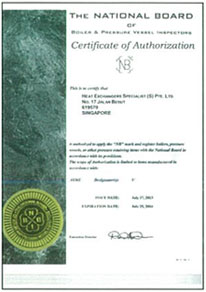 HES Quality Assurance was in place since day one of company incorporation. Our focuses are into providing customers and stakeholderswith total satisfaction in out products quality and product safety. Out achievement in many international Certifications has further strenghthened our commitment in Quality & Safety of the products.
List of Quality Certificates:
• ISO9001:2015 Lloyd's Register Quality Assurance
• ASME Code Stamp U1
• ChinaManufacturingLicense (ML)
• National Board R-Stamp
• National Board NB-Stamp
Apartfrom Product Quality and Safety, weimplement our operational safety to ensure all our processes as well as production activities with its risks assessment program bizSAFE.
List of Quality Certificates:
• bizSAFE Level 3
HES outstanding design capabilities further ensure our customers & stakeholders with the products meet or exceed Industrial & International standards.
List of Interneational Standards:
• ASME VIII DIV.1 & DIV.2
• ASME B31.3
• TEMA 'B','C', 'R'
• API 660, 661, 650
• PD5500
• AS1210
Apart from the standards quality practice, HES engages many of the Third Party Quality Assurance agencies (DNV, ABS, Lloyd's, BV, etc.) to act on behalf of clients to ensure both quality & safety of products have been designed and manufactured to the requred standards and specifications.
Shell & Tube Heat Exchanger
Air Cooled Heat Exchanger
Skid Fabrication Integration

17 JALAN BESUT, SINGAPORE 619570

+65 6265 9708

+65 6265 6019

sales@hesco.com.sg
© Copyright 2018 HEAT EXCHANGE SPECIALIST (S) PTE LTD. ALL RIGHTS RESERVED.