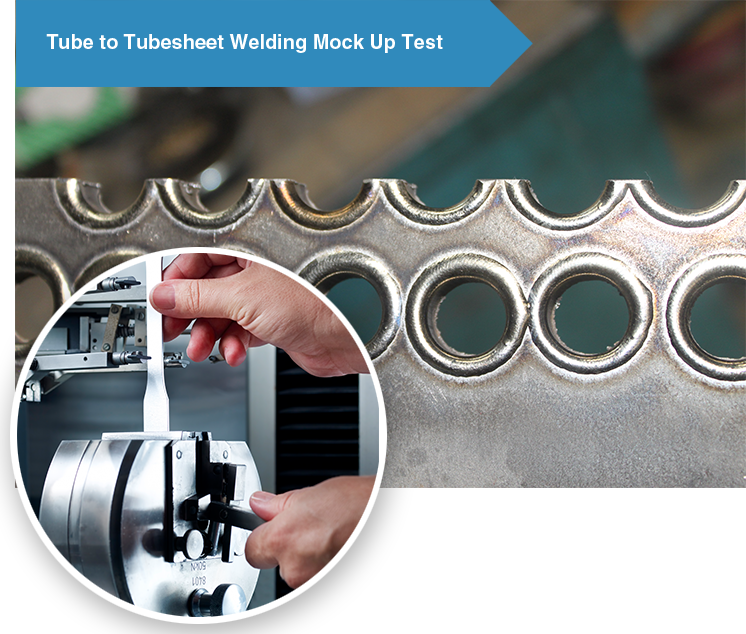 As parts of quality assurance program to meet Construction Code, and Client Specifications, HES also invested in key inspection equipments and instrumentations in order to perform in-house inspection. Some of the test available in-house are:
 Positive Material ldentification (PMl)
UltrasonicThickness Gauge (UTG) inspection
Micro Camera Borescope lnspection
DFT Dry Film paint thickness inspection
Dye PnetrantTest (PT)
Hydrostatic Pressure Test (HT)
Apart from in-house inspection, HES also engaged third party laboratory and specialist to perform testing and inspection both at laboratory and on site. Below are some of the common tests:
RadiographyTest (RT)
Ultrasonic Test ( UT)
Magnetic Particle Test (MPT)
Dye PenetrantTest (PT)
Mechanical Test
HardnessTest
lmpactTest
Corrosion Test (SCC, SSCC, HlC, ...)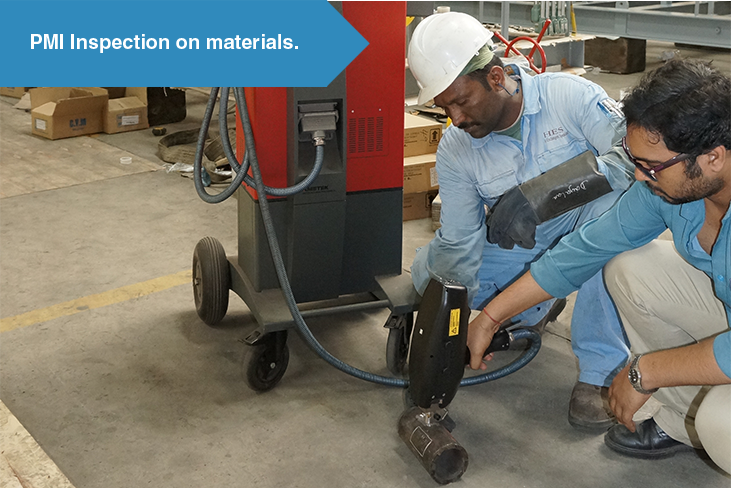 Shell & Tube Heat Exchanger
Air Cooled Heat Exchanger
Skid Fabrication Integration

17 JALAN BESUT, SINGAPORE 619570

+65 6265 9708

+65 6265 6019

sales@hesco.com.sg
© Copyright 2018 HEAT EXCHANGE SPECIALIST (S) PTE LTD. ALL RIGHTS RESERVED.